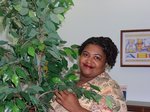 "It's a pleasure to serve the Children and Families at CES"
Greetings from the Guidance Office
It is an honor to work with children as they discover themselves.
The Guidance Counselor endeavors to assist with the developmental stages of life and living. In addition, we strive to offer techniques to deal with the situations and circumstances of children's lives. Each day we teach and build the dynamics of planning productive futures with children and for children. At Chattahoochee Elementary we admonish communication in anticipation of children's experiences. We invite parents to inform the Guidance Office of the needs that your child may have. If you are aware of circumstances that may require assistance please inform us. The Guidance Counselor participates in or is responsible for: Individual and group counseling, character education, Student study teams, academic planning and problem solving, Response to intervention mapping and application, school-wide testing coordination, program development, assisting student in dealing with death, divorce of parents, bullying, peer acceptance, self-esteem, study habits and skills, appropriate behavior modeling and shaping, abuse, parent involvement and participation, attendance monitoring, student record reviews, discipline follow-ups, team building and much more. The door is always open to you. It is always my goal to maximize our students' potential by assisting with the elimination of anything that may prove detrimental to or has the possibility of being a hindrance to them.
Please contact the school's counseling office anytime you and/or your child or family should need me. We constantly focus on strategizing with you and your child for his/her success in school and in life.
It's a pleasure to serve you,
Tonja White-Carroll, M. Ed.
Guidance Counselor
"Life is Truly a Gift-Maximize the Present" TWC